Welcome to Jasper Elementary
2021 Kindergarten Round-Up Information
Kindergarten Round-up will be Tuesday, February 16th! Use the following link (SignUpGenius button below), to reserve a time slot to bring your child into school that night. We are excited to have your child at JES!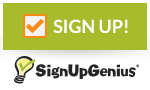 All time slots are 15 minutes. Please arrive 5 minutes before your scheduled time. Please be patient with us, as this is a new system we are implementing due to covid restrictions.
You will ALSO need to ENROLL your child online which opens on Tuesday, February 2nd. You will find the enrollment link on our school website. Please complete the online enrollment BEFORE coming in for Kindergarten round-up on February 16th.
We are proud to be a Leader in Me Lighthouse School!
It is our mission at Jasper Elementary School to create a learning environment that encourages all to strive for excellence, embrace the leader within, foster social-emotional learning, and celebrate diversity.
Jasper Elementary School is located in Jasper, Indiana. The school is a new state of the art elementary building that was constructed in 2020. It houses 950 students in grades PreK-5th Grade.
Standards and curriculum align with the Indiana Academic Standards and school curriculum goals to ensure continuous progression and mastery of basic skills. Character and Career Education programs, library services, counseling, technological upgrades, and fine arts programs support students in the learning environment.
Communication and collaboration are key to ensure a positive learning environment. When schools work together with families to support learning, children tend to success not just in school, but throughout life.
The health and safety of students are top priority at Jasper Elementary. We are committed to providing you with a variety of information to ensure that all families are informed with the most up to date information.
At Jasper Elementary, we believe in supporting the development of the whole child.
Not only is Jasper Elementary a national Leader in Me Lighthouse school, JES also has programs that focus on Social/Emotional and Cognitive development for students. Through individual, group and classroom guidance lessons, our School Counselor, reinforces our school-wide behavior program; Folding in concepts such as, acceptance, diversity, friendship, problem-solving, positive self-image, mindfulness, and much more.
eLearning Day Information
In this ever changing world, online learning is sometimes inevitable. Click below to access all you need to know about eLearning.